GPW joins the Environmenstrual coalition to call on companies for #plasticfreeperiods
23 October 2018
We're pleased to announce that GPW has officially joined the Women's Environment Network (WEN)'s Environmenstrual Coalition of organisations that wish to improve availability, access and use of sustainable period products. London Assembly Member Caroline Russell has been working on the issue as Chair of the Greater London Authority Environment Committee, who have produced a great "Unflushables" report.
After inviting Amelia as previous speaker (image above), Caroline was asked to host 2018's Autumn WEN forum, an "Environmenstrual Festival" at City Hall.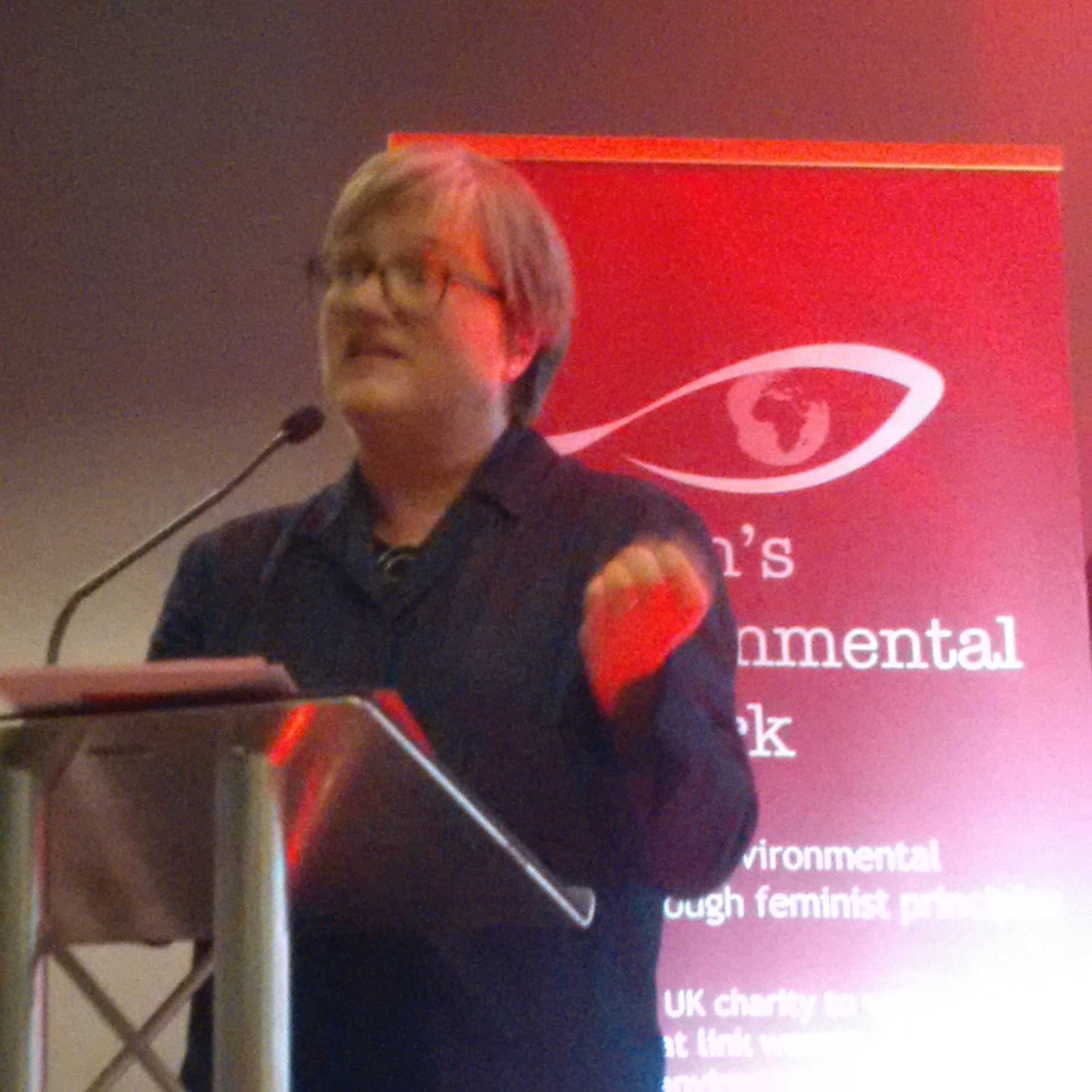 Together with activists, menstrual-prenuers, social enterprises, businesses, we came together to make a big noise about periods: taking #PeriodAction for healthy, eco-friendly menstrual products, available to all. As well as a speaker panel & Q&A session, there was also a 'Seeing Red' fashion show with Dr Linda Thomas' infamous panty liner dress (Linda Thomas Eco Design), live theatre by The Twisted Hares - and of course lots of opportunities to check out plastic free period products.
Left: Caroline Russell opening the festival @LeonieC

Our latest campaign news
On International Women's Day 2018
1. Close Yarl's Wood Immigration Removal Centre As women continue their hunger strike, Deputy Leader Amelia Womack was at the Home Office with protesters in solidarity.
2. Allow MPs to job-share Former Women's Equality Spokesperson Sarah Cope and GPW Secretary Clare Lorraine Phipps were on Radio 4's Westminster Hour talking about the campaign to increase diversity in our Parliament by allowing MPs to job-share.

3.Make misogyny a thing of the past Green Party Women are asking anyone who has worked in the third sector (now or in the past) to consider completing the Charityworks 'Sexism In The Third Sector' Survey on sexism and harassment. The research will help them understand the strengths and weaknesses of the sector, while ensuring it is open and safe for all people. Hear Green Party Women Membership Secretary RoseMary Warrington with others at the Home Office hand in of our petition to Make Misogyny a hate crime below.
4. Safeguarding reproductive rights Green Party Women are an official supporter of BPAS' 'Back Off' campaign. If you have been affected, in any way, by anti-abortion activity outside a clinic and would like to contribute to a survey of experiences you can do so here. 
5.Celebrating 100 years since the UK's first women voted While Caroline Lucas MP popped into a very special broom cupboard, Amelia and Co-Leader Jonathan Bartley MP, as well as Molly Scott Cato MEP and former Leader Natalie Bennett went #HungryforDemocracy. We also remembered those women who didn't gain equal voting rights until a decade later, as well as the women of colour, disabled and queer women whose achievements in gaining women's suffrage have been underappreciated.